Low-lying, barren islands. The southern part of this area has small hills; the northern part has mountains, glaciers, plains, and islands.
Summer is brief, but sunny, it is cold and frozen in the winter. It is dark all day in the winter and light all day in the summer.
Very little vegetation grows in this area. Oil, gas, lead, zinc, and silver can be found in this region.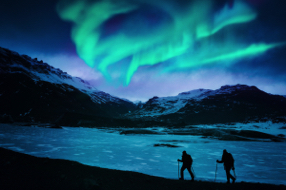 Arctic Lands
Cosmo #
Mascot, Laval Rocket
Shoots: like a Rocket!
Hometown: Laval
Birthdate: ageless!
Boredom Busters
Although Cosmo's hometown is Laval, he loves all the Arctic snow and ice! Cosmo also loves science (maybe it's because of his name?). Join him as he beats boredom by learning about the science of hockey.